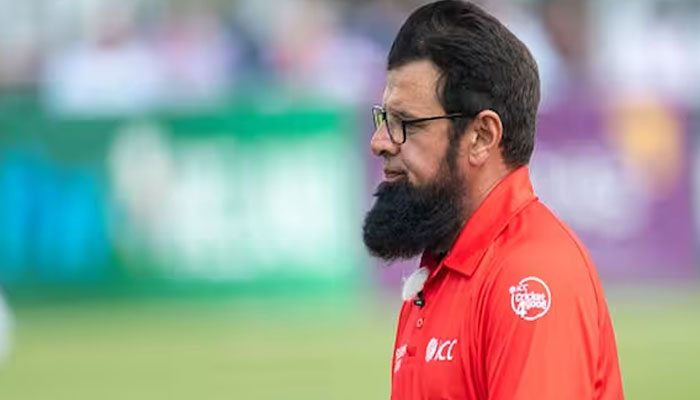 The pitch was changed in the second ODI between Pakistan and New Zealand.
In the match being played at the Rawalpindi Stadium, the match pitch was changed but the 30 yard circle was not changed.
The first over by Pakistan was bowled with the measurement of the circle of the previous match.
In the second over, Umpire Aleem Dar corrected the measurement of the circle and he corrected it by measuring the circle with steps.
About 6 minutes of match time was lost in getting the circle measurements right.