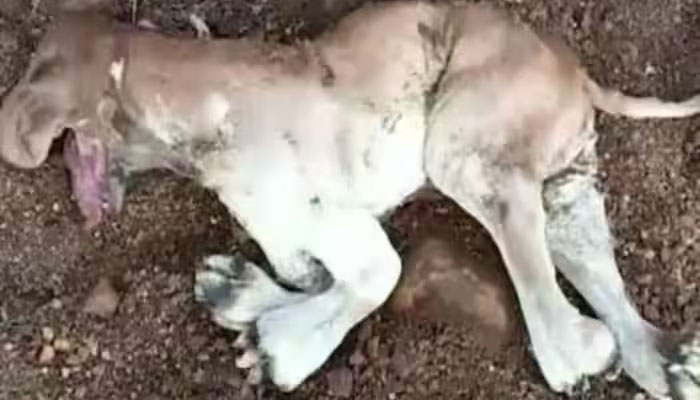 Nature many times shows such miracles to man that even science is stunned.
In the Indian state of Madhya Pradesh, a strange incident happened recently where a cow gave birth to a calf that resembled a tiger cub. The strange calf died 30 minutes after birth, but this incident left people in awe.
According to Indian media, this strange calf was born on the farm of a farmer named Nathulal Shilpkar in Raison district.
Regarding the birth of the strange calf, the veterinary department said that the birth of a calf resembling a tiger cub was the result of a defect in the cow's uterus. Although the calf was initially healthy, it died within 30 minutes of birth.
NK Tiwari, a veterinarian in India, said that a cow's pregnancy defect, which resulted in a calf that looked identical to a tiger cub, is caused by genes not developing properly.