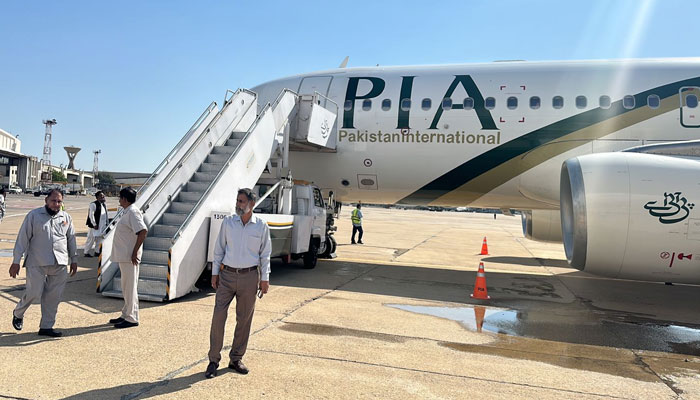 The New Zealand cricket team reached Karachi in a special flight from Islamabad, but due to the incompetence of the National Airlines (PIA) administration, the visiting team was kept waiting in the plane for half an hour.
New Zealand cricket team came to Karachi by special flight PK 6367, the plane landed in Karachi at 3.15 pm.
A ladder was ordered to get the New Zealand players off the plane, but the ladder arrived half an hour later.
Meanwhile, the players of the visiting team were waiting in the plane and the ladder was delivered after half an hour.