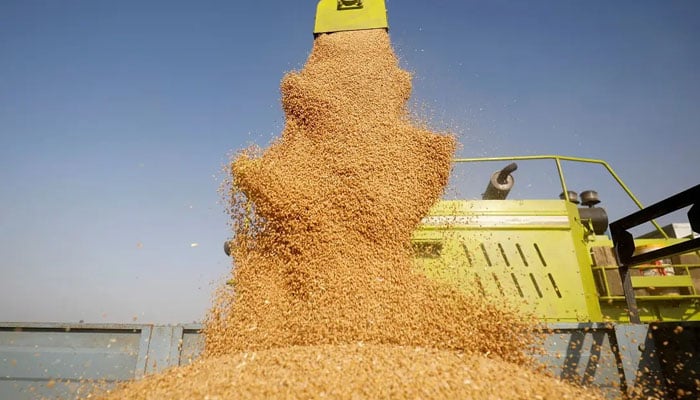 Prime Minister Shahbaz Sharif has expressed his gratitude for the record production of 2.75 million metric tons of wheat.
A review meeting was held on the procurement of wheat at the official level under the chairmanship of Prime Minister Shahbaz Sharif.
In the meeting, Prime Minister Shehbaz Sharif said that this year the production of wheat has been the highest compared to the last 10 years.
In his statement, the Prime Minister said that despite the rains and floods last year, the bumper crop of wheat is a proof of timely decisions and best governance. Despite all the financial difficulties, the farmers and the entire nation deserve congratulations for the bumper production of wheat.
He said that next year the government is preparing a strategy for more production. Due to the mismanagement of the previous incompetent government, Pakistan became a wheat importing country. Standing in long queues, the provincial and federal departments buy wheat directly from the farmers so that the farmer gets full benefit.
The Prime Minister directed all the provincial and federal institutions to increase their wheat procurement target so that uninterrupted supply of wheat is possible throughout the year and also asked to ensure strict action against hoarders.
Prime Minister Shehbaz Sharif gave special instructions and said that all the officers should ensure the timely purchase of wheat, the resources required for obtaining the specified quantity of wheat should be provided through banks.