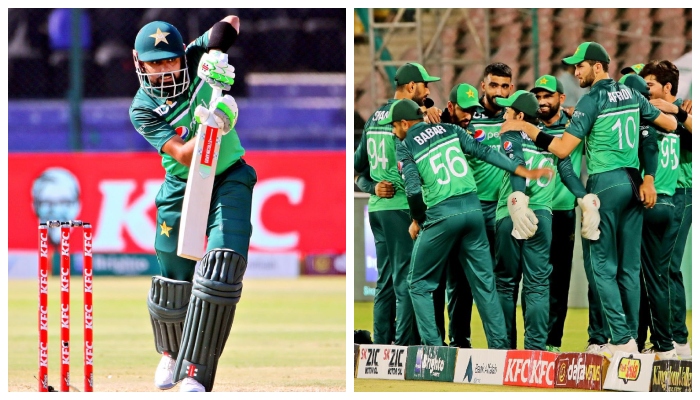 Under the leadership of the pride of Pakistan and the captain of the national cricket team, Babar Azam, the Pakistan cricket team got the honor of winning the first position in ODI for the first time in history on 5 May 2023.
After the official release of the ICC rankings in 2005, Pakistan has come to the first position in the ICC ODI rankings for the first time.
Prior to the start of the 5-match ODI series between Pakistan and New Zealand, Pakistan's ranking was fifth.
However, after receiving this honor on May 5, Babar Azam's tweet made 9 years ago, on the same day on May 5, 2014, is going viral on social media.
In this tweet, Babar had written 'Thank God that I got selected for the camp of Pakistan, the conditional summer camp of Pakistan is starting from 8th May'.
In this regard, in the post-match ceremony, the host Sikander Bakht also asked Babar that on this day 9 years ago, you were included in the senior camp of Pakistan and today, on the same day, your team is on the first position in ODIs. Is.
In response, the captain said, "Since then, my journey has been a memorable one with many ups and downs. I have had the support of my team, fans and family, for which I am grateful."