Setting a high example of courage and passion in Quetta, a senior citizen, Ali Yawar, cut a mountain and made a jogging track for jogging enthusiasts.
Ali Yawar, a resident of Marriabad area of ​​Quetta, with a white beard on a wrinkled face and bruises on his hands, undertook to build a jogging track in a mountain in his area. More than three kilometers of tracks were built during the year.
Ali Yawar, who was involved in the mining profession in the past, says that his hands bled and blistered several times during the three and a half years of work, but he did not give up and continued his work.
He said that people used to come here for a walk but there was no path, I used to see people and it was very painful, then I thought that if I make a path, people will pray.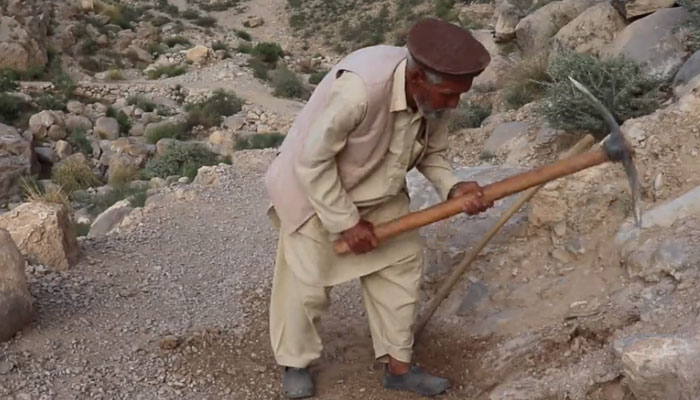 He said that first he made the lower road, after its completion he started the work at the foot of the mountains and there too he made a road of three kilometers or a little more.
Elderly citizen Ali Yawar said that the difficulties were many, sometimes I used to leave the stone because my hands were bleeding, cried and prayed to Allah to grant me Tawfiq so that I could make a way.
This brave and high-spirited citizen of Quetta, Ali Yawar, is unemployed due to old age, but seeing his passion, it seems that his youth has returned.