By the way, the sunrise and sunset times in the world change throughout the year.

But there is one region in Europe where the sunlight stays in the sky for 24 hours during summer in most areas.
Yes, the sun doesn't really set in these areas for weeks or months, the light just dims.
This region belongs to Sweden and Norway, which is close to the North Pole, due to which the sun does not set for several weeks or months in different parts of these countries in summer.
Certain areas of these countries are considered more favorable for such sightings.
Tromsø, Norway
In Northern Norway's largest city, the sun never sets between May 19 and July 26.
However, in some areas, the sun is not visible at midnight due to the surrounding hills and tall buildings.
But it is possible to see the sunlight even late at night by going to different parts and in summer it is possible to use the cable car till late at night so that people can see the midnight sun.
Lofoten, Norway
The hills of this place provide the best view at midnight and the picnic on its beach is unique.
However, due to these hills, it is difficult to see the sun in the middle of the night.
The sun does not set on the islands from May 26 to July 17 and requires a trip to the northern side to witness this natural phenomenon.
North Cape, Norway
The northernmost part of Norway is called the North Cape, which is a popular destination for road trippers.
During the summer, the number of photographers and campers here is high enough to catch the midnight sun.
Svalbard, Norway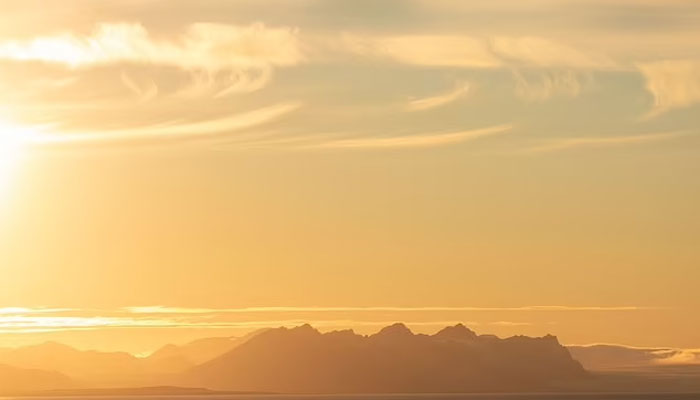 This is where it is possible to truly see 24 hours of sunlight in the summer.
In this area of ​​2 thousand people, the sun does not set from April 19 to August 23.
It is also very difficult to distinguish between midnight and noon in June or July.
Kiruna, Sweden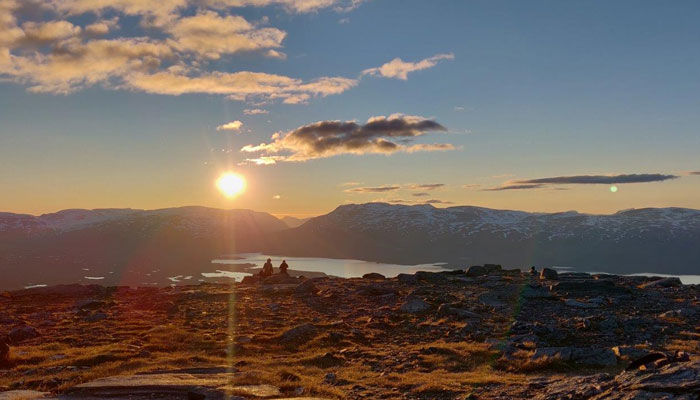 The midnight sun can also be seen in this area of ​​northern Sweden.
Abisko National Park, Sweden
The national park, north of Kiruna near the Norwegian border, is also a popular tourist attraction in the summer to see the midnight sun.