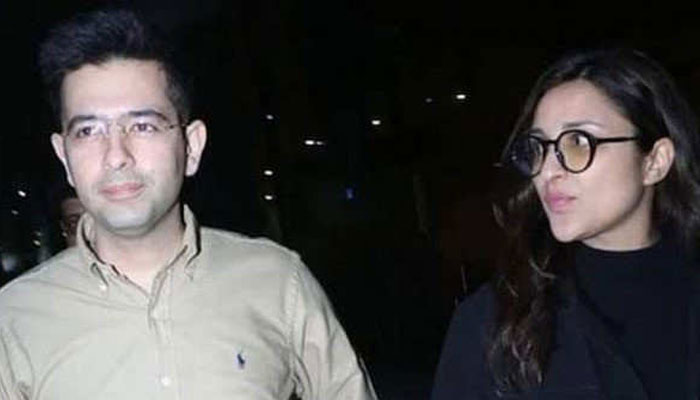 The engagement date of Bollywood actress Parineeti Chopra and young politician Raghav Chadha has been revealed.
According to Indian media reports, actress Parineeti Chopra and Aam Aadmi Party leader Raghav Chadha have finally ended all the rumors regarding their relationship and the Indian couple has decided to get engaged on May 13.
According to the report, 150 close friends and family members will be invited to the engagement ceremony in Delhi.
It should be noted that the news has not been confirmed or denied by Parineeti or Raghav Chadha, but last month, Aam Aadmi Party MLA Sanjiv Arora shared a picture of the two in a social media post and congratulated them.
He wrote in his post that I congratulate Raghu Chadha and Parineeti from the bottom of my heart, may the days be filled with happiness and love.