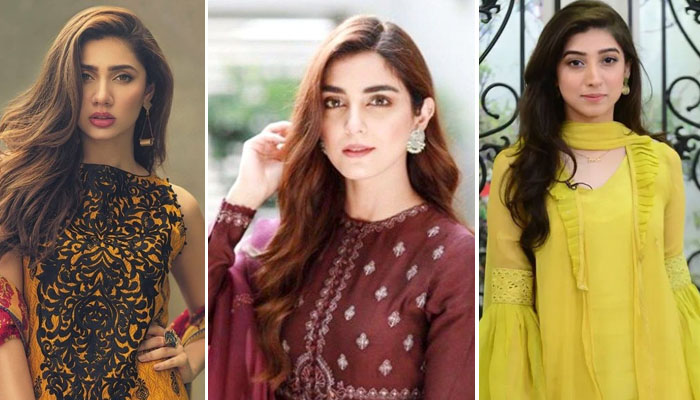 Reacting to the arrest of former Prime Minister Imran Khan, actress Maya Ali called it a dark day for the nation.
Expressing her views on the arrest of Tehreek-e-Insaf Chairman Imran Khan, Maya Ali shared an Instagram story in which it was written that the arrest of Imran Khan is a dark day for the nation and Pakistan, its captain and only prime minister has been killed by these people. It's funny to see me like this, he also wrote that how much Guruge?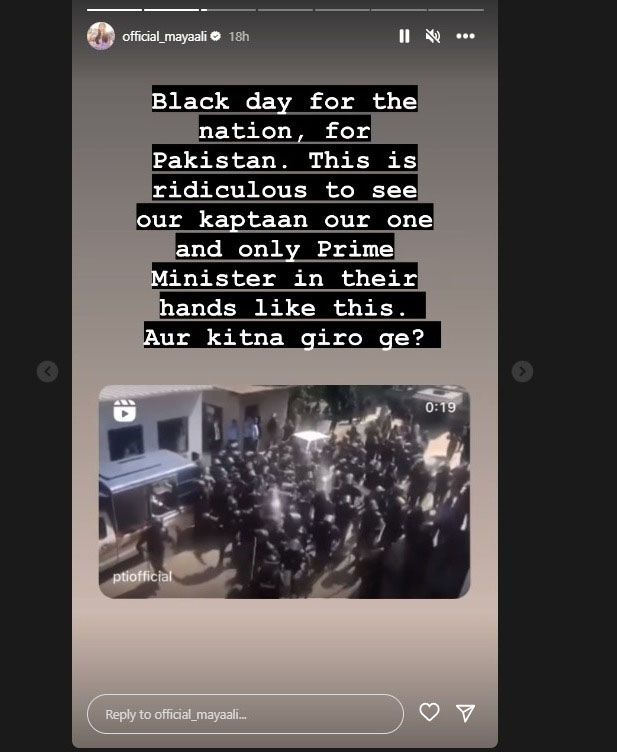 Along with this, the actress shared another story, which is related to the agitation of PTI workers after the arrest of Chairman PTI. Do not deliver, do not damage other people's vehicles, shops and motorcycles and do not harm those who have come out of their houses in support of the captain.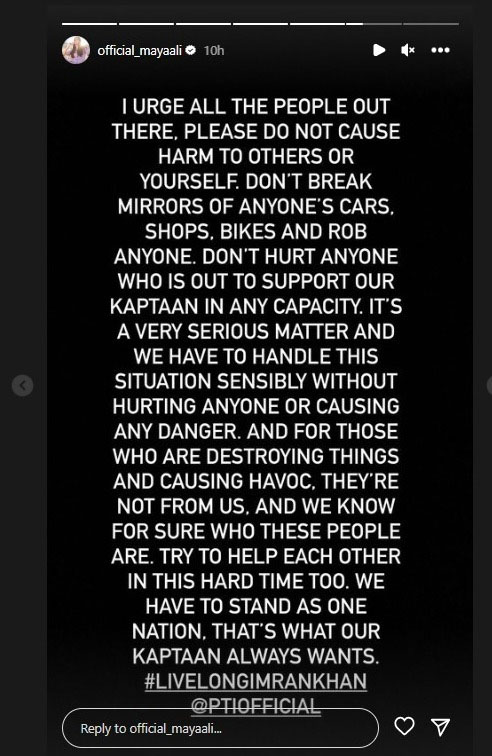 The actress also wrote in her story that this is a serious matter and we have to look at this matter sensibly without harming anyone and those who are creating ruckus by damaging property are not from us and we know that. Who are those people?
Maya Ali further wrote that help people in this difficult time and stand up for our country as a nation as our captain wants.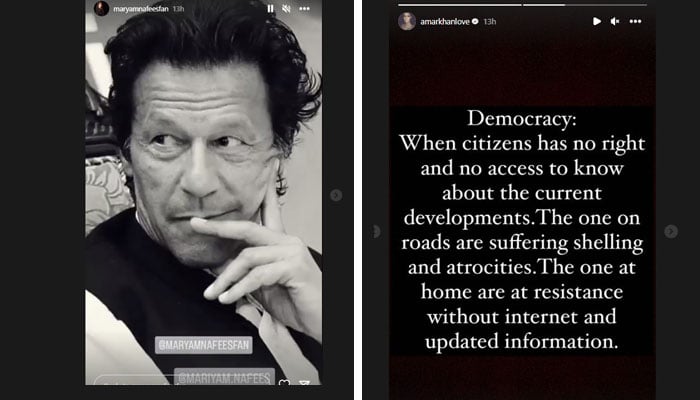 On the other hand, actress Maryam Nafees also shared a story on Imran Khan's arrest, while actress Amar Khan also shared her Instagram story and expressed her anger over the current situation.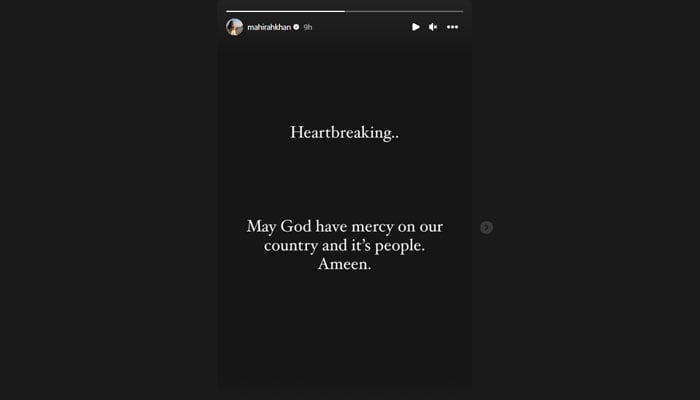 Meanwhile, actress Mahira Khan sought help from Allah in view of the situation in the country.