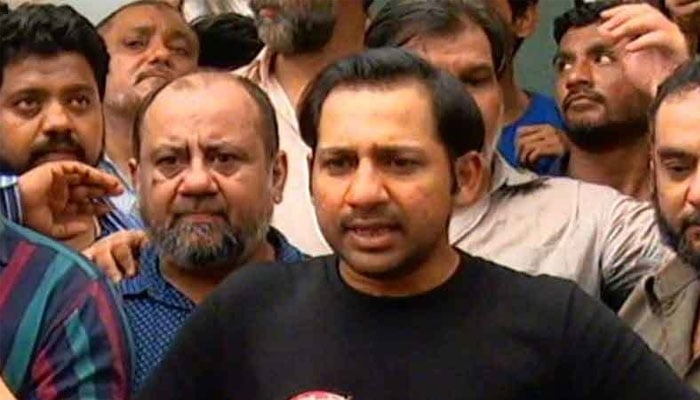 Former captain of Pakistan cricket team Sarfaraz Ahmed has said that a lot of work was done for the revival of international cricket in Pakistan in six-seven years, top teams have come to Pakistan and now there is no justification for India not to come here.
Talking to the media on the occasion of the inauguration of Jinnah College Ground in Karachi, he said that the event which is hosted by Pakistan should be held in Pakistan.
He said that the International Cricket Council and the Asian Cricket Council should help Pakistan on this matter, almost every team is coming to Pakistan, it is the right of Pakistan that the cricket that Pakistan got should be in Pakistan.
Sarfraz Ahmed further said that Pakistan has struggled a lot for the restoration of international cricket and has seen difficult times, the role of Pakistan Cricket Board, media, security forces and agencies cannot be forgotten for the restoration of cricket in the country.
He said that if India does not come to Pakistan, every team that has come here to play cricket should support Pakistan. Pakistan's hospitality is very famous and its example is not found in the world.
The former captain said that it should not be the case that India will not come to Pakistan, just as Steve Smith, the world's leading cricketer, played here, the people of Pakistan also want to see India play and Pakistan-India matches. want to see