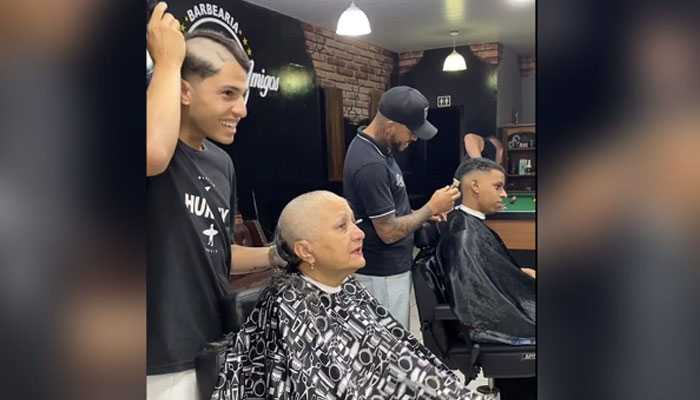 The son also cut his hair to sympathize with his mother suffering from cancer.
Fighting a disease like cancer is not easy, it is a painful process, people suffering from this disease need constant support and sympathy from others, often the head of a cancer patient is shaved during treatment.
These days, a video is going viral on social media in which a woman is sitting on a chair and shaving the head of her son, who works as a barber in a salon.
After cutting the mother's hair, the young man also cut all his own hair with a shaving machine, while the staff at the shop also shaved their heads in sympathy with the woman.
This act of youth won the hearts of social media users.
A user on social media wrote, "What an amazing attitude towards others. It's hard to find people like this in the world. God bless you always."
Another user said that the world has not completely ended, there are still good people in the world.
It should be noted that it is not known which country this video is from, but this video is being liked a lot on social media.