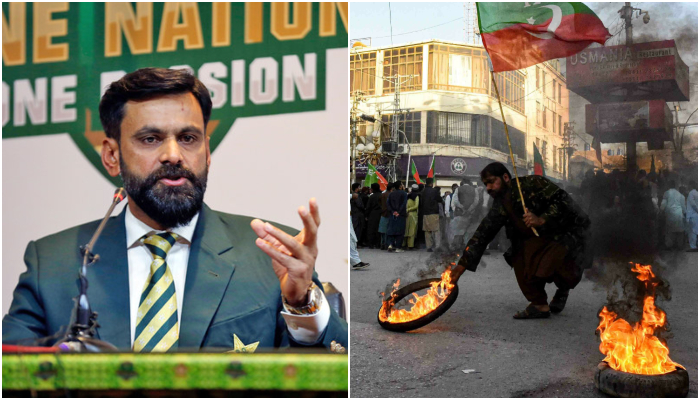 The former captain of Pakistan cricket team Muhammad Hafeez has made a special appeal to the stakeholders of the country on the current situation of the country.
Following the arrest of former Prime Minister Imran Khan, PTI activists staged violent protests across the country, with angry protesters damaging vehicles, buildings and property.
Due to the protests, schools and colleges were closed while internet service was also suspended in the country.
On the current situation of the country, former captain Muhammad Hafeez tweeted and said that 'As a common Pakistani I want a peaceful and peaceful society to live in, I humbly request all stakeholders to develop my beloved country. Find a correct solution'.
It should be noted that the Supreme Court has ordered to release Imran Khan and keep him in Police Lines Guest House. The Supreme Court has allowed Imran Khan to stay with his family tonight.