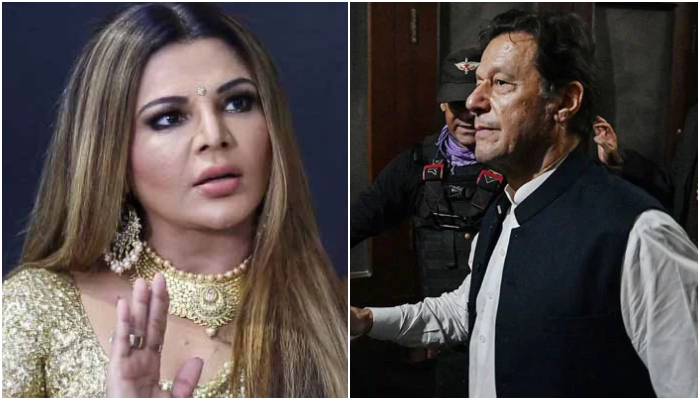 Bollywood actress and model Rakhi Sawant, who is surrounded by controversies, has issued a special message for Pakistanis on the arrest of former Prime Minister of Pakistan Imran Khan.
On May 9, Imran Khan was arrested by the NAB from the premises of the Islamabad High Court in the Al-Qadir Trust corruption case.

In a video message in her Instagram story, Rakhi Sawant said, "Speak up, Pakistanis, wake up, save Imran Khan, do something, if this had happened in our country, we would have played everyone's band."
He said that 'Pakistanis stop playing on Tik Tok and go and raise your voice, go'.
It should be noted that on Thursday, the Supreme Court declared PTI Chairman Imran Khan's arrest illegal and ordered his release.
Yesterday, the Islamabad High Court granted two-week interim bail to Imran Khan in the Al-Qadir Trust corruption case.