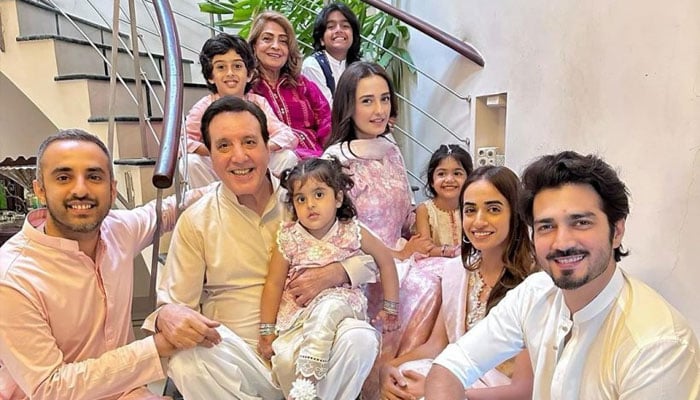 Pakistan's senior actor Javed Sheikh says that he got married twice but decided not to get married again after failing both times.
Javed Sheikh recently spoke about his professional life as well as his personal life during a podcast interview.
Meanwhile, he said that 'My first marriage was with Zeenat Mangi, with whom I have two children, Shahzad Sheikh and Momal Sheikh. I met Zeenat, she was my fan, the series of meetings increased, so I decided to get married, we were together for 3 years, but then the difference in mental harmony and temperament with Zeenat became the reason for separation, then we separated. Later, he was very disturbed.
Javed Sheikh said that "after that I was doing the film 'Hum Aur Tum' and Salma Agha was also with me during this time she supported me a lot and after that she offered me marriage but this marriage was also my 3 years." Chalki, I don't have any children from Salma Agha, I didn't get married again after separating from Salma Agha, thinking that people wouldn't form an opinion about me that I keep getting married.
It should be noted that earlier Javed Sheikh had also told during an interview that after Salma Agha, he was supported by Neely.