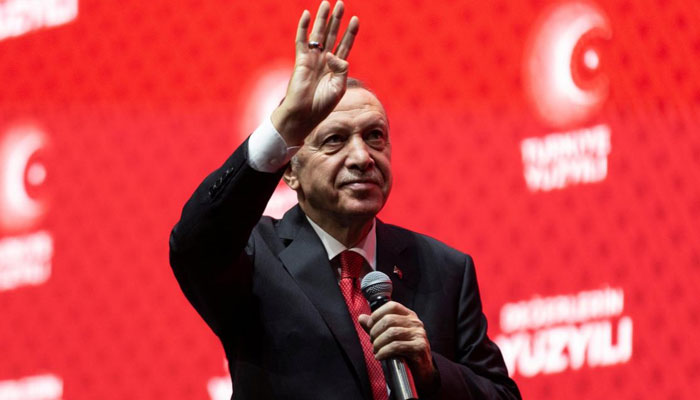 The majority of Turkish citizens in Pakistan voted for Recep Tayyip Erdogan in the presidential election.
Presidential and parliamentary elections were held in Turkey yesterday, the results of which have been completed. In the presidential election, President Erdoğan received more than 27 million votes and was ranked first with 49.50 percent of votes.
His opponent, the opposition candidate Kemal Kilic Daroglu, was second with 44.89 percent of votes. With no candidate securing 50 percent of the votes, the first two candidates will now face off and re-polling will be held on May 28.
Voting also took place in Pakistan for Turkish elections and Turkish citizens also exercised their right to vote.
Turkish President Tayyip Erdogan won from Pakistan.
According to the results released by the Turkish media, 394 votes were cast in Pakistan, out of which President Tayyip Erdogan was ahead with 261 votes.
Kemal Kilicdaroglu got 102 votes.
Turkish President Erdogan's Justice Party won the parliamentary elections in Pakistan and won 216 votes.