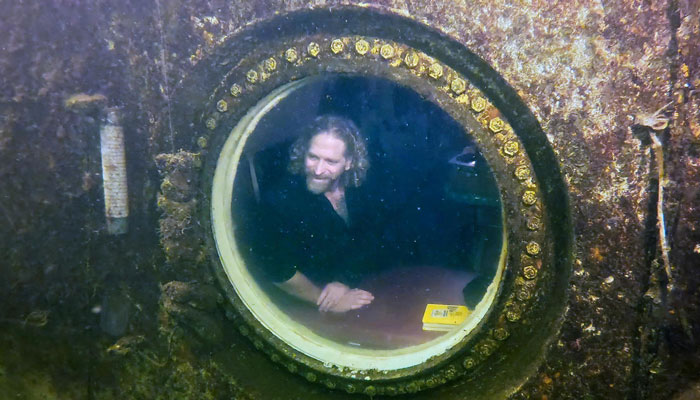 The thought of spending weeks underwater may seem like torture to many.

But a university professor from America has set a new world record by staying under water for 74 days.
Professor Joseph Dettori, also known as Dr. Deep Sea, set the record by staying at Julius Undersea Lodges, an underwater facility for scuba divers in Florida.
Their living pod is located 30 feet below the surface of the Atlantic Ocean and covers an area of ​​100 square feet.
Although it was a very small place, it had their working area as well as a kitchen, bathroom, 2 bedrooms and a small swimming pool, which was actually an entrance and exit.
Professor Joseph came to stay at this place on 1st March and still has not come out.
The previous record was set in 2014 by Bruce Centrole and Jessica Fein who stayed at the same place for 73 days, 2 hours and 34 minutes.
Prof. Joseph did not decide to stay here just to set records and he plans to stay there till June 9, i.e. to complete 100 days.
They have named it Project Neptune 100, which aims to combine medical and marine research.
A professor from the University of South Florida said, "I appreciate the record, but we need to do a lot more in terms of science."
The aim of his research is to see how the human body reacts to prolonged exposure to extreme stress.