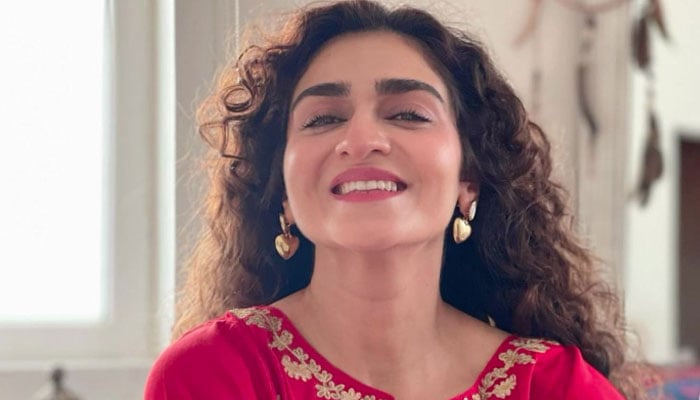 Pakistani actress Hajra Yameen says that girls should never tolerate disrespect in love.
Recently, the actress participated in a private TV program during which the host asked her questions about her personal and professional life as well as interesting topics.
On the question of 3 advices given to girls, Hajra Yameen said that I have seen a lot that girls tolerate disrespect in love. Do not let yourself be dishonored, nor dishonor yourself.
In the second advice given by Hajra Yamin, she said that girls should prioritize themselves, after marriage all girls relax, that is the reason why most girls forget themselves due to responsibilities, but this should not happen. Make sure to give yourself an hour a day during which you can relax.
In the third piece of advice, the actress said that don't dream too much and don't think too much about yourself.
On the other hand, when asked about the 3 essential things she keeps in her purse, Hajra Yameen said, "I always keep some device (for safety) in my purse, for example, a taser gun, which every girl should keep to prevent any harassment." While they can protect themselves but luckily I haven't had to use this gun yet, I also use perfume and lip balm in my purse.