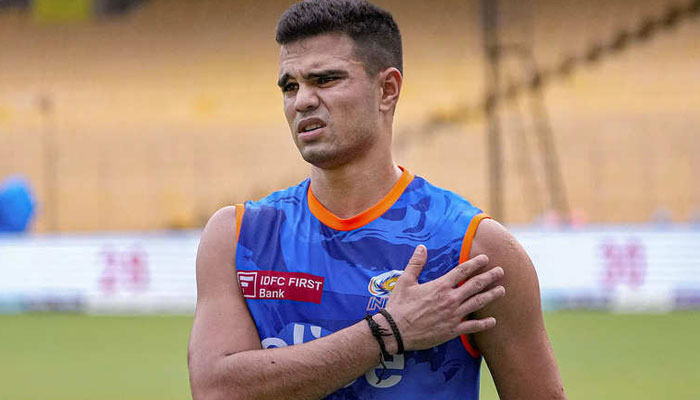 Mumbai Indians fast bowler and former Indian cricketer Sachin Tendulkar's son Arjun was bitten by a dog before a match in the Indian Premier League (IPL).
According to reports, before the match against Lucknow Supergiants in the IPL, Arjun came to the field for practice on Monday and he met the players of the opposing team and told them about the dog bite.
The players were shocked to hear about the dog bite and asked Arjun when it happened and he replied that it happened a day ago.
According to reports, the dog bit Arjun Tendulkar on his left hand, which he also bowls with.
It should be noted that Arjun Tendulkar, the son of India's former legendary batsman Sachin Tendulkar, made his debut in the current season of IPL.
With their IPL debut, Arjun and Sachin Tendulkar achieved the unique honor of becoming the first father and son to play in the Indian T20 League.