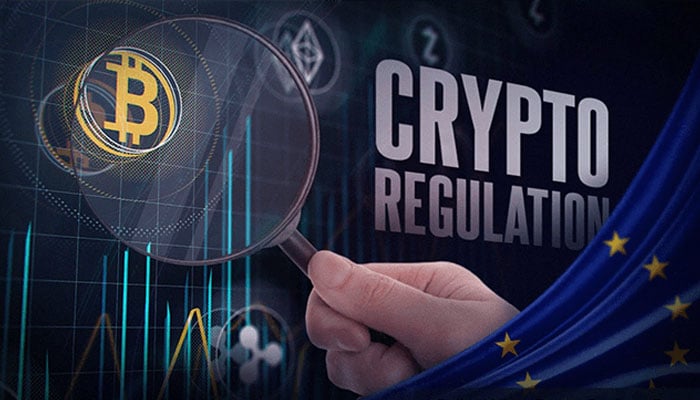 EU member states approve world's first comprehensive crypto laws
The draft was sent to the EU Parliament after approval of the rules at a meeting of EU finance ministers in Brussels, where the rules are expected to come into force from 2024.
Sweden's Finance Minister Elisabeth Swantison said that after the bankruptcy of crypto exchange firm FTX, the need to set rules and regulations for crypto was strongly felt, after which cryptocurrency money laundering, terror financing and any There has also been a recent attempt by the European Union to regulate cryptocurrencies to prevent abuse.
According to the new cryptocurrency rules, in order to get a license from the 27-nation bloc of the European Union, firms issuing cryptocurrencies will have to tokenize assets and stabilize value while providing security for crypto assets and trades.
The Finance Ministers meeting also agreed on a proposal to prevent and trace the easy transactions of crypto assets for tax evasion and money laundering, under new rules from January 2026 to require service providers to protect the names of crypto asset senders and receivers. Will be bound.
The new rules also spell out how EU member states will be obliged to cooperate with each other on crypto-asset transactions, taxation and exchanges.
Crypto firms say they want stable, not uncertain, rules, urging other countries to follow EU rules and create global mechanisms for cross-border business.