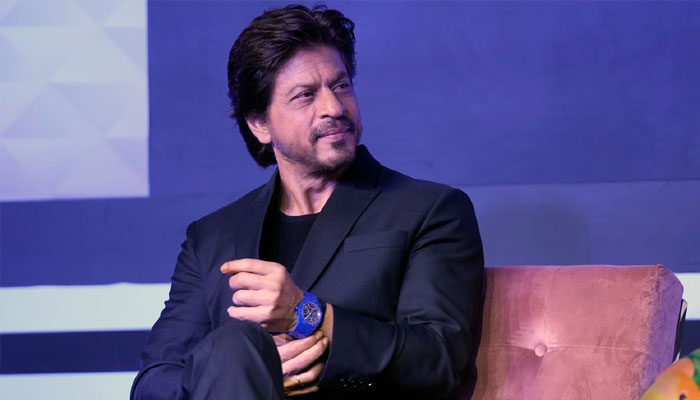 The bad news for the fans of Bollywood King Shah Rukh Khan is that King Khan will no longer talk about his personal life in the media and his fans will no longer be able to watch any interviews with him.
Shah Rukh Khan's fans were as happy as King Khan's return to the screen through the film Pathan, but they were surprised when Shah Rukh was not seen in any kind of promotional event or any interview for his film.
An Indian media report has claimed that Shahrukh is willing to adopt the same strategy for his upcoming films in the future as well.
According to Indian journalist Sudhir Chaudhry, he recently invited Shah Rukh on his show 'Sidhi Baat', the program's topic was related to Shah Rukh's personal life, especially Aryan Khan's arrest and related issues, however. Shah Rukh Khan refused to participate in this program.
According to the Indian journalist, he was told that Shah Rukh will no longer do any interviews or media talks related to his personal life.
Explaining the reason for the refusal, it was said that the Bollywood king doesn't want to mention the tough times he has gone through in the past, so he wants his fans to see him live on the big screen now.