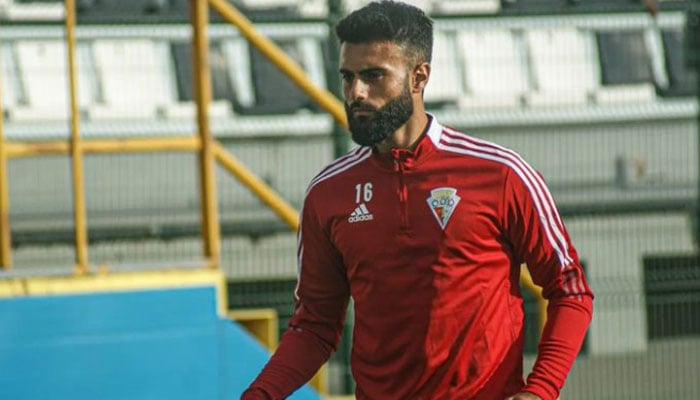 FIFA, the world football organization, has given permission to the Pakistani-origin footballer Isa Suleiman, who represents England, to represent Pakistan.
25-year-old Isa Sulaiman is currently playing league football in Portugal, the Pakistan Football Federation offered him to play for Pakistan, which the defending midfielder accepted.
After accepting Isa Sulaiman's offer, the Pakistan Football Federation formally approached FIFA to change their association.
Official approval from FIFA is obtained after completing all the required documents.
Isa Sulaiman, who won the Eurocup with England's under-20 football team, was born in Britain, but his parents are from Pakistan.
When Isa played for England for the first time, he did not have a Pakistani passport. Sources say that Isa has obtained a Pakistani passport only last year.
On this basis, under FIFA rules, Isa has been allowed to play for Pakistan.
Sources say that if the Pakistan football team visits India this year to participate in the SAFF Championship, Isa may be a part of the squad.