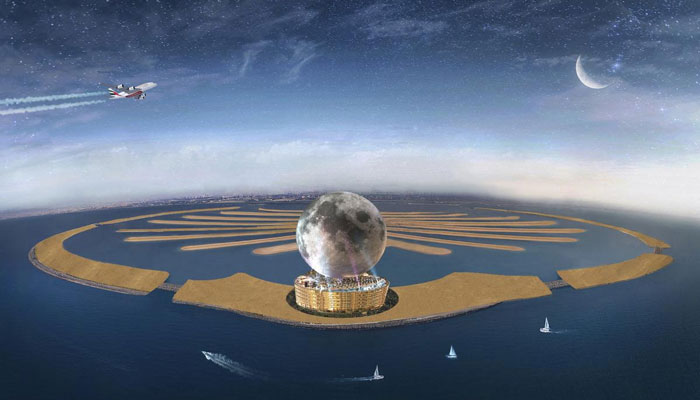 What if we can't reach the moon, it is being brought to earth in Dubai, United Arab Emirates.

Yes, Michael Henderson from Canada has presented a $5 billion plan to build a 'moon' for the common man in Dubai.
Under this project, a 274-meter-high moon will be constructed on top of a 30-meter-high building.
It should be noted that Dubai is a city that is already home to many architectural wonders, including the tallest buildings in the world.
The project has been named Moon and the Moon will primarily be used as a hotel or resort.
Capital for the project will be provided by a company called Moon Resort Inc.
Michael Henderson told a news agency that Moon is the biggest brand in the world and 8 billion people know about it even though we haven't even started yet.
For this project, Michael Henderson has proposed a moon-shaped resort in Palm Jumeirah that will have 4,000 rooms and accommodate 10,000 people, while also establishing a lunar colony so that guests feel like they are in space. They are actually walking on the moon.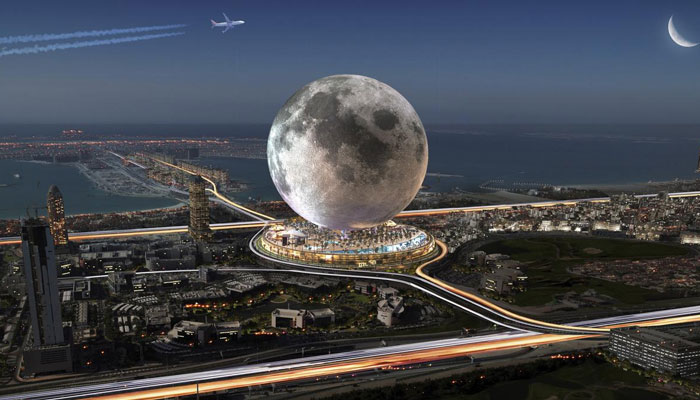 This artificial moon will have a building under it and will be seen glowing at night.
In fact, on different nights, it will be seen glowing sometimes in full, sometimes in half and sometimes in the shape of a crescent moon.
Note that the project was first reported in September 2022, but now more details have been released.
However, Michael Henderson has not yet revealed the start date of Moon construction.