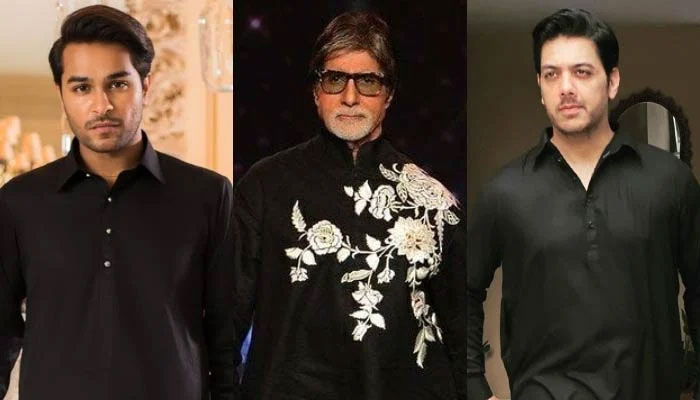 Bollywood Big B Amitabh Bachchan shared the video of the Pakistani child as an Indian video, which Pakistani actors had to post to correct it.
Recently, Amitabh Bachchan posted a video on Instagram in which Big B was impressed by the kid's batting technique and declared him as India's future in safe hands.
In the video, the child can be seen batting brilliantly, but Big B made a mistake by calling the Pakistani child an Indian child, for which both Pakistani singers and actors came forward to correct it.
Actor Gauhar Mumtaz, while commenting on Amitabh Bachchan's post, clarified to him that this child is from Pakistan, he had seen the video of this child on a Pakistani patch some time ago through his own ID, but if we are from each other's countries. If I agree to play, the future of cricket is in our hands, besides, I am a big fan of yours.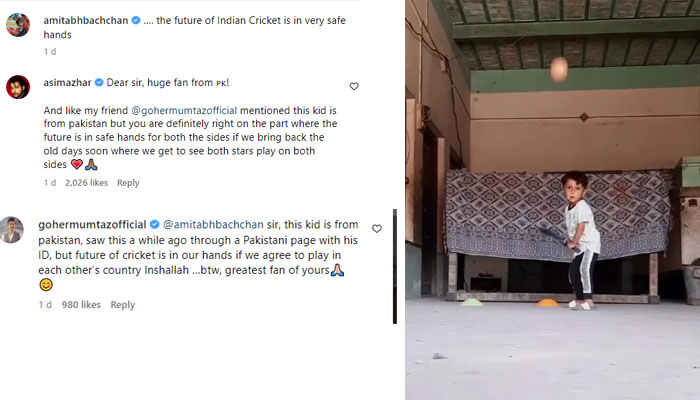 Later singer Asim Azhar also commented on the Bollywood actor's video and told him that dear sir I am your big fan from Pakistan, as my friend Gohar Mumtaz has made it clear that this kid is from Pakistan but you are absolutely in this place. are right and the future of both countries is in safe hands, if we go back to the days of yesteryear where stars from both the countries used to see us playing opposite each other.