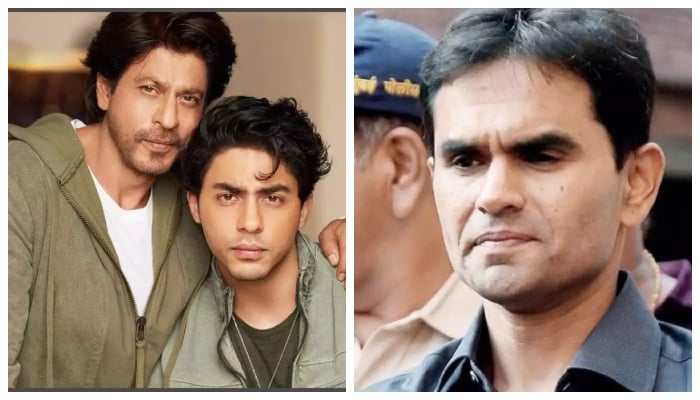 After Bollywood superstar Shah Rukh Khan's son Aryan was arrested in a drug case, the conversation between Shah Rukh Khan and former zonal chief of Narcotics Control Bureau (NCB) Sameer Wankhede has been leaked.
According to Indian media, these days Sameer Wankhede Aryan is facing bribery charges against him in the drug case, he was accused by the CBI of investigating the matter without informing his officers. and they demanded 25 crore rupees to release King Khan's son Aryan.
Now former CBI officer Sameer Wankhede has submitted screenshots of WhatsApp chats between him and Shah Rukh Khan during the hearing in the Mumbai High Court yesterday, in which Shah Rukh Khan and his son Aryan Khan. They are asking to be released.
WhatsApp Leak Chat:
Indian media reports claimed that according to the viral chat, Shahrukh Khan sent the first message to Sameer Wankhede on October 3, 2021, in which he said, 'Sameer sir, can I talk to you for a few minutes? I know this is not legally correct but as a father, I want to talk to you, I can't thank you enough for the information you have given me, I hope that (Aryan) will become a person that you and I can be proud of'.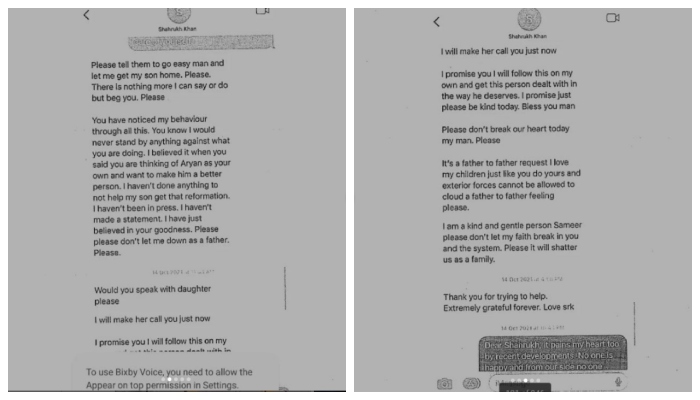 In response Sameer Wankhede says that as a father I understand the situation, don't worry everything will be fine.
On this Shah Rukh Khan says please send my son home, as a father I request you.
Sameer replied, "Dear Shah Rukh, I wish I could explain the situation to you as a friend and not as a Zonal Director."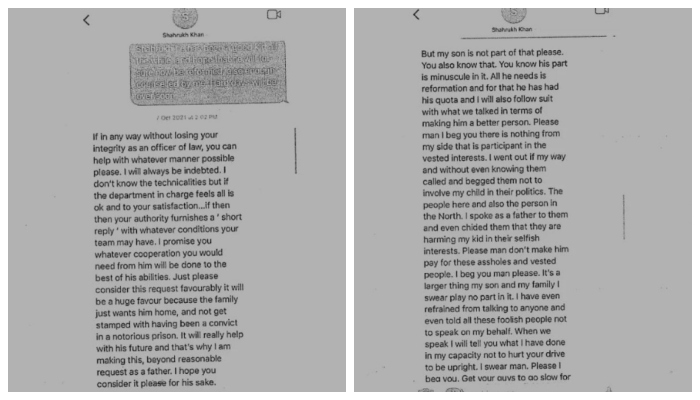 Shah Rukh said, "Please send my son home, as a father I request you, this is a request from a father to a father, I love my children as much as you love yours." Do to children, Samir please don't break my trust, otherwise I will lose trust in you and the system.
Shah Rukh Khan further said in the message that please talk to me once, I will talk to you as a father, you can help me by staying within the law, I will always be indebted to you. The family wants to bring him home at any cost.
To which Sameer said, Shah Rukh, I wish I could talk to you like a friend and explain the whole matter, I want to give this child (Aryan) a good environment, think for his well-being, but Some vain people are engaged in spoiling this work for their own selfish interests.