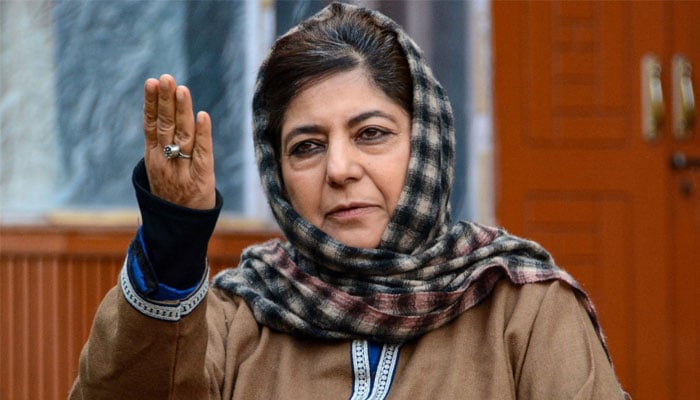 Former Chief Minister of Occupied Jammu and Kashmir Mehbooba Mufti has said that Kashmir has been turned into the notorious American military prison 'Guantanamobe' for the G20 meeting.
Criticizing the Bharatiya Janata Party (BJP) central government, he said that if you go out to Kashmir today, after the abrogation of Article 370, you will feel that Kashmir is an open-air prison, while at that time it was made into a Guantanamo Bay prison. has been given.
During a press conference in Bengaluru, the former chief minister said that the houses have been seized, three, four, five levels of security have been set here, everything in the houses has been turned upside down and destroyed.
When asked about the refusal to participate in the G20 meeting convened in occupied Kashmir by China, Mehbooba Mufti said that this was the result of the abrogation of Article 370 of the Constitution. The problems will be solved, but now China has also entered the Kashmir issue.
He said that earlier only Pakistan called Occupied Kashmir a disputed territory, but now China is also calling it a disputed territory. Credit for making China a part of the Kashmir issue will also go to the BJP.