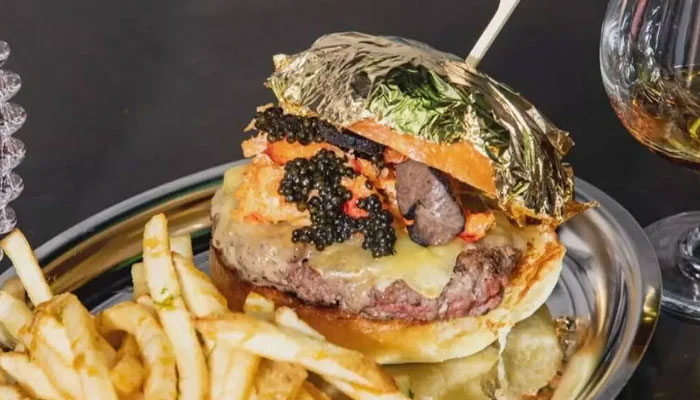 The most expensive cheeseburger in America is being sold in a restaurant in the city of Philadelphia, Pennsylvania, which costs 700 dollars (about 2 lakh rupees).
Of course, you must be thinking now, why is this?
According to a foreign news organization, the reason for this burger being sold at the Drury Beer Garden in Philadelphia is the most expensive because of the gold foil on it and the special ingredients added during its preparation. are among the most expensive foods in the world.
The burger's ingredients include the famous Japanese vegyu beef, black truffle Irish cheese from Italy, honey, lobster flame bed (specially prepared shrimp), caviar (a pickle made from fish roe) and an ounce of $5,000 Louis cognac. is added.
The owner of the restaurant says that his new menu is aimed at capturing the interest and attention of his customers.
It should be noted that the price of the most expensive burger in the world so far is 6000 dollars, which is found in the restaurant de Dalton in the Netherlands.