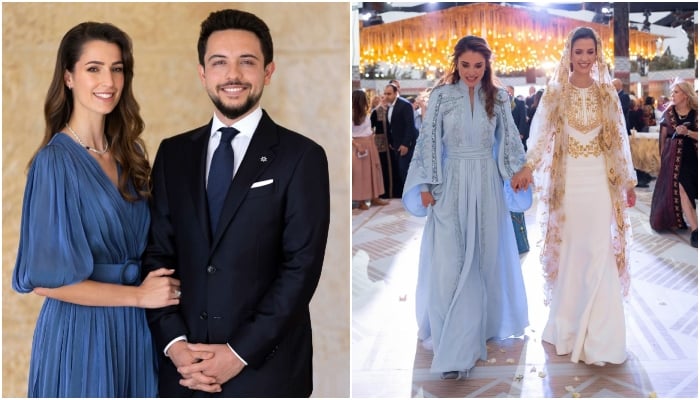 The wedding ceremonies of Jordan's Crown Prince Hussein bin Abdullah II have begun.
According to the Royal Hashemite Court, Crown Prince Hussain will be married to 28-year-old Saudi citizen Rajwa Al-Seef.
The Jordanian Crown Prince's wedding celebrations began with a henna ceremony and a lavish dinner hosted by Queen Rania.
Apart from the royal family, the bride's family members and other important personalities participated in the mehndi ceremony.
Traditional Jordanian and Saudi songs were also sung at the mehndi ceremony and dinner, in addition to performances by renowned singers and musical groups.
At the mehndi ceremony, the fiancee of the crown prince wore the most expensive Saudi brand dress.
Jordanian Crown Prince Hussain and Rajah Al Seef will be married on June 1 at the Royal Palace.