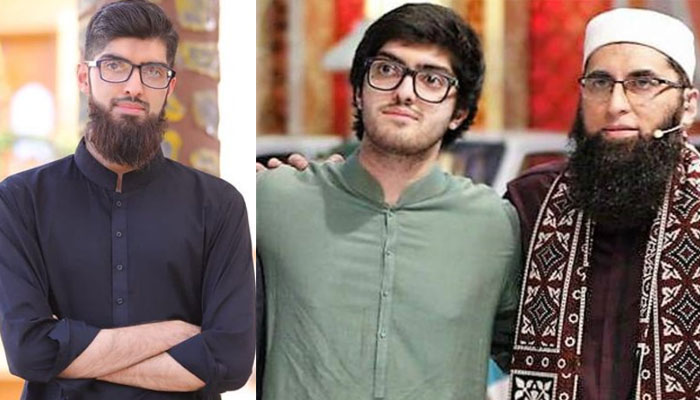 Babar Junaid, the son of the famous Naat Khan late Junaid Jamshed, says that after the death of his father, he sold his house due to financial hardship.
Junaid Jamshed's son while talking about the difficulties faced after his father's death revealed that Abu was the only supporter of the house at that time we were all studying, we are four siblings when suddenly Abu died. Didn't know anything.
Junaid Jamshed's son said that many people may not know that we had to sell the house only 2 years after the death of our father in 2016 because we could not even afford the house.
According to Babar Junaid, people used to think that we are still living a happy life, but it was not like that, they say that when Allah tests His love for someone, He puts him through a test, after the departure of his father, such situations happened. That anyone used to get up and come to our house and say that Junaid Bhai had borrowed so much from us.
He said that people also came and said that they had taken a loan of 5 lakhs from us but we were not able to repay the loan. When Abu died, we did not know where his money or property was. , we were only aware of father's outlet J.Dot and apart from that we were not aware of any organization or work of father.
Babar further said that then Allah Himself put the word in my heart, after which I contacted Abu's friends, especially former cricketer Saeed Anwar Sahib and told them that I want to go on the path of Allah, you are my Allah. After that they kept me with them for 40 days and in 2018 I cut the chili for the first time.