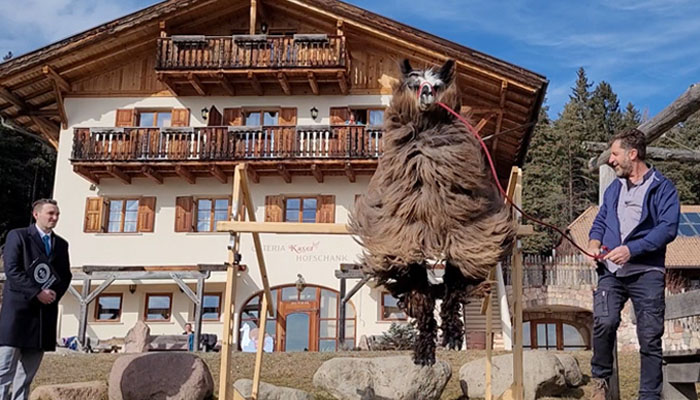 Llama, an animal belonging to the race of camels, took the world record by making the longest jump.
The world-famous llama is the pet of an Italian farmer who made the longest jump of 4 feet and 3 inches.
According to Guinness World Records, the farmer was supposed to record this record in a TV show, but Boateng de Oro, a llama, was not satisfied with the atmosphere of the TV show and crashed into the fence both times.
According to the Guinness World Records, the third jump test was conducted at the llama's own farm, where he easily jumped 4 feet 3 inches.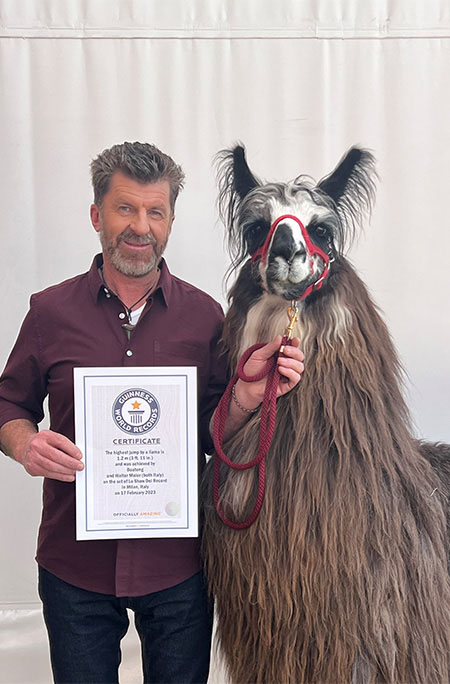 The llama's owner stated that he only realized the llama's long-jumping ability when he saw it perform long jumps.