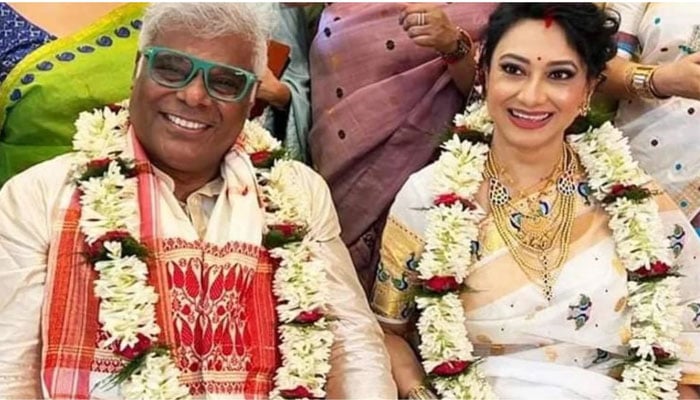 Indian actor Ashish Vidhyarthy got married for the second time at the age of 60.
According to Indian media, Rupali Barua, the bride of Ashish Vidhyarthy, is a fashion entrepreneur from Guwahati and is associated with a well-known store in Calcutta.
The two got married in a local court in Calcutta, after which a very simple wedding ceremony was held at the Calcutta Club with close friends and relatives.
On this occasion, Ashish Vidhyarthy said that marrying Rupali at this age is an unusual feeling.
Rupali Barua said that they met a while ago and then decided to take the relationship further, both of them wanted to have a very simple and small wedding ceremony in the presence of close friends and relatives.
In response to a question, he said that Ashish is a person with beautiful feelings, the best person to live with.
Ashish Vidhyarthy played the lead villain in the films Soldier, Kaho Nah Pyaar Hai and Muttihi while recently he has also played lead roles in the web series Pitchers Season 2, Trial by Fire and Rana Naidu.