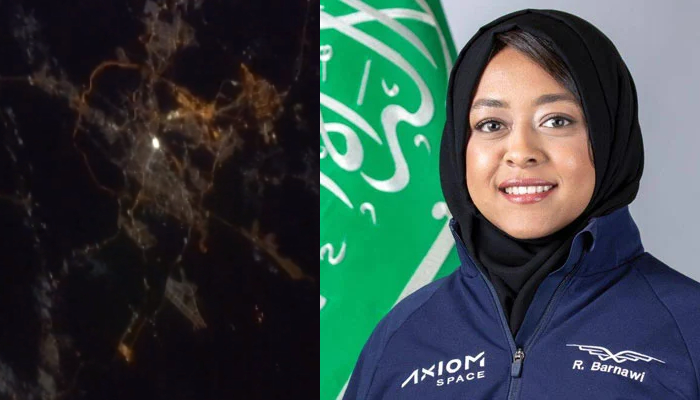 The first Arab woman astronaut from Saudi Arabia, Rayana Barnawi, shared the scenes of Masjid al-Haram from space.
Axiom Space, a company belonging to the United States, sent a mission to Saudi Arabia for the ISS in the past few days, which consists of 4 people in total.

Ali Al-Qarni, Peggy Whitson and John Shoffner are part of the mission along with Riana Barnawi from Saudi Arabia.
Researcher Riana Barnawi has become the first Arab woman to travel in space with this mission, a private space mission that will spend a week on the International Space Station.
Yesterday, during the mission, Saudi astronaut Rayana Barnawi shared the video of Masjid al-Haram from space.
In the video shared by Riyana Barnawi on Twitter, it can be seen that Masjid-ul-Haram is apparently lit up in the darkness seen on the ground from space.
Saudi astronaut Riyana Barnawi wrote along with the video that 'after completing our experiment today we passed over Makkah which is quite bright'.
In the video, Rayana Barnawi can also be heard saying that it is all shining, that is our Masjid-ul-Haram.
Earlier, UAE astronaut Sultan Al Nayadi shared a video of Saudi Arabia's Masjid al-Haram and Masjid Nabawi from the International Space Station (ISS).