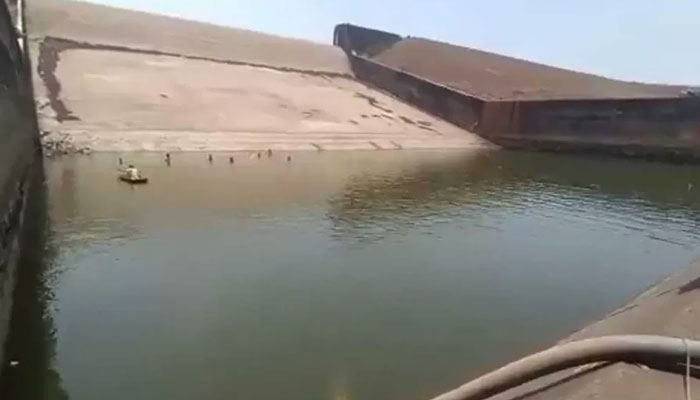 A strange incident of its kind happened in India where a government employee emptied a dam to find a smartphone that had fallen into the dam.
According to reports, Rajesh Vishwas, a food inspector who came to visit the Kherkta Dam in the Indian state of Chhattisgarh, fell into the water-filled dam while taking a selfie worth Rs 100,000.
However, the divers there tried to find the phone but could not find it, after which Rajesh Vishwas contacted the Irrigation Department and requested to find his phone which fell in the dam.
The food inspector claimed that the mobile contains sensitive government data, so it must be searched in any case.
According to Indian media reports, Rajesh allegedly decided to draw water from the dam using a pump to find the mobile phone based on verbal permission from Sub-Divisional Officer of the Water Resources Department RK Dhewar.
Later, a 30-horsepower pump was installed to remove water from the dam, which ran for three days, resulting in the removal of about 2 million liters (440,000 gallons) of water from the dam.
The water released from the dam was enough to irrigate about 6 square kilometers of farm land, however the smartphone of Food Inspector Rajesh Vishwas was eventually found but it was damaged due to being in the water for a long time.
After the matter came to light, collector Priyanka Shukla sought a report on the incident and issued a notice to the department's Sub-Divisional Officer RK Dhewar for allegedly giving verbal permission to draw water from the dam.
According to Indian media, the Superintendent Engineer's office ordered that the cost of the water loss be recovered from the salary of the SDOR Dhivar who gave the verbal order to withdraw water from the dam.
On the other hand, Food Inspector Rajesh Vishwas was also suspended for misusing his position.